Belotero Philadelphia
ALSO SERVING KING OF PRUSSIA, RADNOR & MALVERN PA
Restore A Youthful Glow with Belotero Balance®
It's no surprise your skin changes with age. Your once vibrant complexion slowly changes with lines and wrinkles etched into your skin, under-eye bags, loose skin tissues, and other cosmetic concerns. These are natural parts of the aging process caused by the loss of elastin, hyaluronic acid, and the fountain-of-youth-protein collagen. Belotero Balance® is a hyaluronic-acid-based injectable gel that integrates with your skin to improve your appearance by smoothing creases and folds and restoring lost volume. Horvath Aesthetics offers Belotero Balance® and other dermal fillers for transformative benefits without invasive surgery.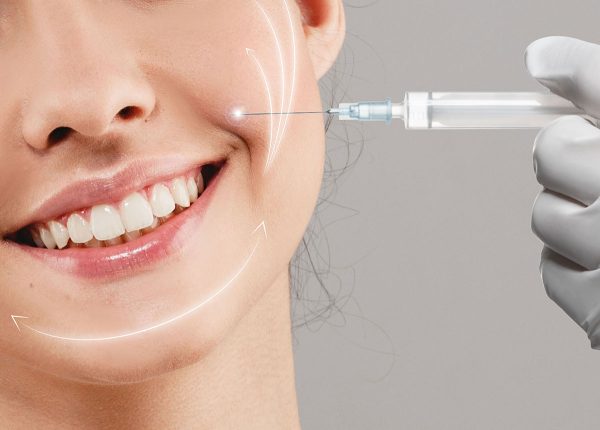 How Can Belotero Balance Help Me?
Belotero Balance® rebuilds facial volume with a flexible gel for moderate-to-severe lines and wrinkles. The dermal filler smooths your complexion while still allowing normal facial movement and expressions for natural-looking results.
Belotero Balance® offers improvement for these signs of aging:
Smile Lines: Also called nasolabial folds, these lines run from the corners of your nose down to your mouth and crease when you smile.
Lip Lines: These lines develop above and below the lips, and makeup often makes them more pronounced, especially when lipstick smears into the wrinkles.
Mouth Corners: The wrinkles around the corners of your mouth can pull your lips downward and create an angry or sad default appearance. These lines may distract from the beauty of your smile.
Chin Wrinkles: Horizontal lines may form across your chin and look like an inverted smiley face. Chin wrinkles may add years to your complexion.
The versatile nature of Belotero Balance® allows the thin gel to spread easily to address superficial lines in delicate areas and more pronounced folds and wrinkles in other areas.
How Does Belotero Balance® Work?
Hyaluronic acid is a natural compound in your tissues that binds to moisture. It's an important component of several dermal fillers that correct folds and wrinkles, because synthetic hyaluronic acid sticks to the remaining compound in the skin. Belotero Balance® uses a specially formulated hyaluronic acid created with a proprietary process for a uniquely smooth, cohesive gel that blends with the natural structure of your skin.
Belotero Balance® treatments are quick, taking about 30 to 60 minutes. The injectable gel is administered using a fine needle for a natural look and feel. The hyaluronic acid restores volume to depressed areas, fills in facial wrinkles, and stores moisture in the skin. Belotero Balance® is designed to integrate with your facial skin tissue, and the distinctive manufacturing process forms a soft, thin gel that fills the skin, instantly smoothing lines and wrinkles in the treated region.
Belotero Balance® Requires No Recovery
Patients can go back to their normal daily routine right after their Belotero Balance® treatment. There is no aftercare needed, but there are some products and activities you must avoid, including:
Do not participate in strenuous activities or exercises for 24 hours.
Avoid sun exposure and heat for 24 hours.
Do not use anti-inflammatory drugs, such as aspirin, for at least 24 hours to avoid worsening the redness, swelling, or itching at the injection site.
Avoid alcoholic beverages for 24 hours.
Belotero Balance® patients report minimal side effects, with minor irritation, redness, bruising, and swelling in the treated area being the most common. These issues typically disappear within a week after treatment.
Incredibly Smooth Results for Up to A Year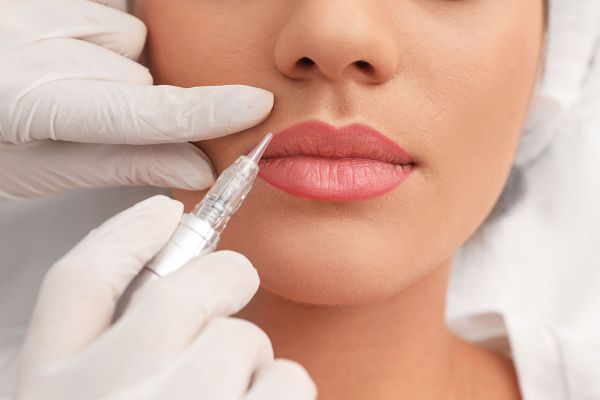 The versatile abilities of Belotero Balance® to smooth delicate areas like the lips while combatting deeper wrinkles around the nose and mouth means the results will vary by treatment area. The hyaluronic acid gel will dissolve faster in some parts of the face, such as areas that move a lot when you smile, talk, or eat. Patients can expect to see results immediately after their treatment that last around six to 12 months before another appointment is necessary.
Schedule Your Belotero Balance® Treatment Today
Dr. David Horvath is a board-certified plastic surgeon and aesthetics expert who performs all procedures at our office in King of Prussia, Pennsylvania. His skill and unique understanding of facial structures help him achieve many of the same goals for plastic surgery with non-surgical treatments, including Belotero Balance®. If you're interested in Belotero Balance®, contact Horvath Aesthetics in Pennsylvania today at (215) 884-2880.