Brow Thread Lift Philadelphia
ALSO SERVING KING OF PRUSSIA, RADNOR & MALVERN PA
Improve Sagging Brows and Brow Shape Without Surgery
Drooping eyebrows and etched lines between the brows can make you appear tired, angry, and older than your given age. Thread lift is a minimally invasive procedure that uses sutures to gently lift the tissues and stimulate the body's natural healing response for tighter skin and fewer wrinkles. Dr. David Horvath uses high-quality suture lines to create customized thread lift results for a foxy eye appearance and youthful brow contour for people with mild to moderate hanging brows.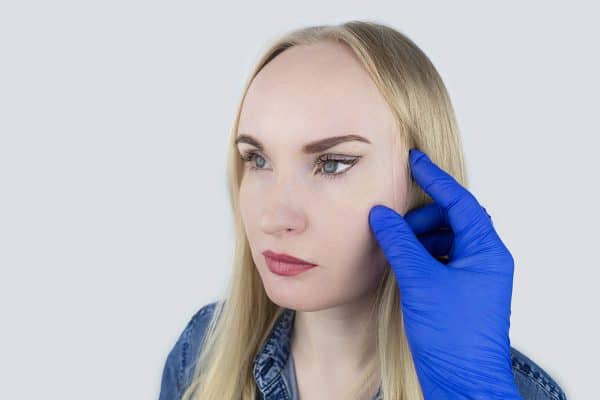 How Can Brow and Fox Eye Thread Lift Help Me?
During your consultation, Dr. Horvath can determine if thread lift is right for your needs. He will sit in front of the mirror with you and manually lift and manipulate the brow tissues to determine the precise brow shape and angle you desire. A youthful brow arch typically peaks two-thirds of the way out from the nose, but some patients want a fox eye appearance where the lateral (outer side) brow sits higher than the middle third. Dr. Horvath customizes the brow contour by determining your ideal shape before inserting the threads.
Dr. Horvath is an aesthetics expert and board-certified plastic surgeon with extensive experience and a meticulous approach. He may recommend combining brow thread lift with PRP therapy, dermal fillers, or BOTOX. Combining PRP with thread lift can stimulate additional healing and biochemical activity for long-lasting results.
People in their 30s to 50s can benefit from thread lift for sagging brows and wrinkles. Brow thread lift provides subtle yet noticeable results without the hassles of cosmetic surgery. It is a low-risk procedure for people with medical conditions that disqualify them from surgery, such as cardiovascular disease, diabetes, and high blood pressure.
How Does Brow and Fox Eye Thread Lift Work?
The eyebrow region has thinner skin prone to wrinkles and sagging. Thread lift provides immediate results for drooping brows that continue to improve as the body sends more collagen to the area. Medical-grade thread is placed under the skin to pull the tissues into place, and the body reacts to the line of sutures by sending new collagen to the area to heal the tissues.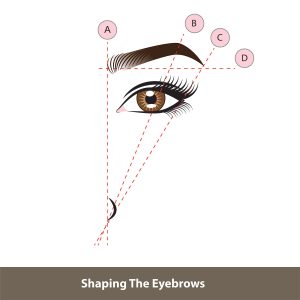 The thread lift procedure involves local anesthesia to numb the area and uses a thin needle or hollow tube (cannula) to insert the threaded sutures under the eyebrow skin. The threads are made with different materials depending on the severity of loose skin and area being treated.The sutures may be curved or straight, smooth or barbed, based on the extent of loose skin. Barbed sutures gather more skin tissues to elevate the brows and forehead and may be best for moderate to severe brow drooping.PRP treatment with thread lift injects platelet-rich plasma along the thread line upon insertion.
Dr. Horvath prefers PDO (polydioxanone) threads to elevate and tighten the brows. PDO is a biocompatible material that remains in place for four to six months and then slowly dissolves. MINT PDO threads are superior sutures with a barbed design that looks like thorns on a rose. Other thread designs cut the suture line which compromises its integrity and leads to short-term results and less patient satisfaction. MINT PDO threads are molded in a 360-degree, helical pattern so they are stronger and more durable than cheaper cut threads. The robust design gathers more tissues for a better and longer-lasting lift.
The thread lift procedure typically takes 30 to 45 minutes.
Minimal Downtime Needed After Brow or Fox Eye Thread Lift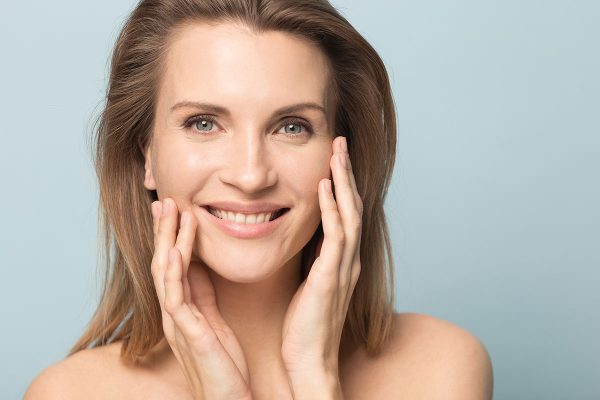 Patients can go home right after their thread lift. You can expect some bruising and swelling, but recovery is typically quick. Most patients go back to work and return to their regular routine the next day. Follow the recovery instructions provided by Dr. Horvath.
A cold compress or ice pack can ease discomfort. Don't wash your face for 24 hours; avoid using makeup or moisturizer for several days. Dr. Horvath recommends sleeping in a propped-up position to prevent putting pressure on the eyebrows while you sleep.
Immediate Results with Ongoing Improvements
Some brow thread lift results are seen immediately after the procedure as the sutures hold the tissues in a higher location. You'll see continued improvement as the body fills in the area with collagen and growth factors. Brow and fox eye thread lift results tend to last one to three years.
Schedule Your Brow or Fox Eye Thread Lift at Horvath Aesthetics
Dr. Horvath is a board-certified plastic surgeon and aesthetics expert. He offers exclusively non-surgical options because he believes these procedures and treatments can accomplish many of the same goals as plastic surgery with fewer risks and less downtime. Schedule a consultation with Dr. Horvath to discuss your thread lift options.
Contact Horvath Aesthetics in King of Prussia, Pennsylvania, at (215)884-2880.