Liquid Facelift Philadelphia
Also serving King of Prussia, Radnor & Malvern PA
Your face and body go through a myriad of changes as you age. The collagen and elastin in your tissues fade, and the tissues and fat sag lower in the face. Wrinkles, volume loss and a tired or angry-looking appearance settle in for many people, but a liquid facelift can reverse some of the wheels of time to give you back your younger radiance.
A liquid facelift uses a combination of injectable treatments to target the signs of aging causing your cosmetic concerns. You can enjoy beautiful results without surgery or downtime with a liquid facelift at Horvath Aesthetics.
Dr. David Horvath is a board-certified plastic surgeon and aesthetics expert. Contact our office today to begin your journey to a smoother, more youthful complexion!
How Can a Liquid Facelift Help Me?
When you are young, the fat deposits in your face are evenly distributed, giving a plump appearance to the forehead, temples, eyes, cheeks and mouth. Those fatty pockets lose volume and clump together with age, causing them to sink and shift downward. Your once supple cheeks may appear gaunt, while your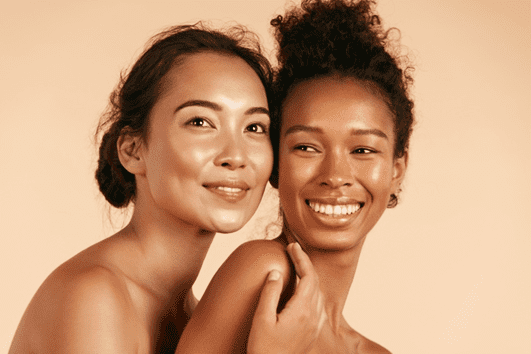 jawline and lower face have jowling and bagginess around the chin. The liquid facelift works to restore volume to the skin in a single session.
Liquid facelift is a highly individualized procedure because no face is the same as the next. Dr. Horvath will customize your series of treatments to utilize the unique benefits of injectables such as Botox, Juvéderm, Restylane and Belotero. A liquid facelift can address a broad spectrum of aging issues, including:
Horizontal forehead lines
Frown lines or 11s between the eyebrows
Crow's feet around the outer corners of the eyes
Tear troughs found between the upper cheek and lower eyelid
Sunken or gaunt cheeks
Scarring, including acne and trauma-related scars
Nasolabial folds that stretch from the nose to the mouth
Marionette lines that reach from the outer edges of the mouth to the chin, like a marionette doll
Lip lines (smoker's lines)
Thinning lips
Chin wrinkles
Unsatisfactory chin shape
Sagging tissues around the brows, mouth or jawline
Volume loss in the temples
Anyone interested in a liquid facelift should have mild to moderate signs of aging and be in good overall health. The liquid facelift requires regular upkeep because the effects last up to two years, depending on the products used for the procedure. It is an excellent option for someone who has enjoyed good results with injectables before and would like to correct several concerns at once.
Only a trained and experienced medical professional should perform a liquid facelift. An inexperienced injector may leave you with puffy and unnatural-looking results that are uneven and increase your chances of side effects such as lumps, bumps and infection. Dr. Horvath is an aesthetics expert with more than 25 years of experience in plastic surgery. He understands the delicate nature of the liquid facelift and can deliver stunning results.
How Does the Treatment Work?
Addressing Signs of Aging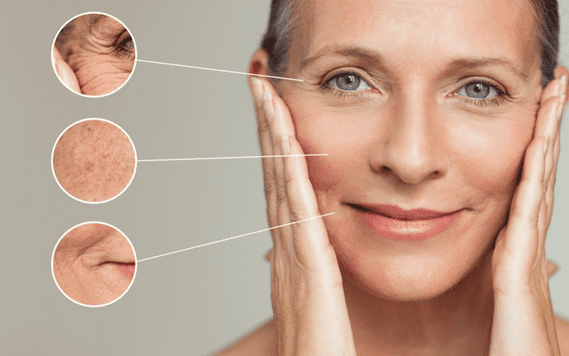 A liquid facelift reduces wrinkles and restores volume in several ways, and how your treatment works depends on the type of injectables used to achieve customized results. Botox may be used to smoothen dynamic wrinkles that surface from years of repeated facial expressions and stress, such as squinting, frowning and smiling. Botox is a neuromodulator injectable that freezes the muscles temporarily to smoothen wrinkles at their source.
Hyaluronic acid fillers, including Juvéderm, Restylane and Belotero, integrate with your skin's tissues as the compound is found naturally in your body already. Hyaluronic acid attracts water to maintain hydration for supple skin. Dr. Horvath uses Belotero for the under-eye areas because it is a smooth, flexible gel that works well for thin skin in delicate spots. Hyaluronic acid fillers offer immediate results.
Collagen-boosting fillers such as Sculptra are semi-permanent injectables because they last up to two years. Sculptra does not provide results right away but works with your body to produce more collagen and elastin for a gradual, more natural-appearing development that lasts longer.
Radiesse is another injectable option that uses calcium hydroxyapatite (CaHA), a mineral-like component found in your bones that's created biosynthetically (or without animal products), which reduces the risk of an allergic reaction. It offers immediate results with prolonged effects as the CaHA stimulates more collagen and elastin production. This filler can strengthen bone loss that has occurred due to aging in the cheeks and jawline, as well as lift facial skin.
Youthful Vitality
Dr. Horvath works with your facial features to enhance your attributes and reduce signs of aging while maintaining your natural appearance. He will evaluate your skin tissues and discuss your aesthetic concerns during your consultation and go over the benefits and drawbacks of the available injectables to design a plan for your liquid facelift that will reveal your natural vitality.
Quick, Easy Facelift
The liquid facelift is the perfect non-surgical alternative to the facelift with a quick procedure and fast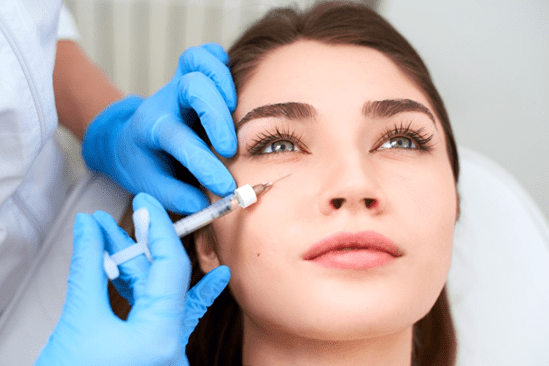 results, offering visible changes immediately. Some dermal fillers will deliver results right away, including Belotero, Juvéderm, Restylane and Radiesse. Botox results may take several days to take effect fully, and Sculptra will be working behind the scenes to build up your natural collagen for long-lasting results.
Your liquid facelift may last up to a year or longer, but you will need maintenance treatments to keep your results. Dr. Horvath will create an individualized treatment schedule so you can continue to look rejuvenated and refreshed.
No Recovery or Downtime
Injectables are minimally invasive treatments that don't require a lengthy recovery like a surgical facelift. Your liquid facelift will likely take under an hour to complete, and you can return to work and other activities right away. Most patients report the procedure is essentially painless as the injectables contain numbing agents or cooling devices to lower discomfort.
You may experience some mild swelling, redness, bruising or sensations around the injection sites, but these dissipate within a few days.
Amazing Results Without Plastic Surgery
Our board-certified plastic surgeon has helped countless patients achieve their desired results with reconstructive and plastic surgery procedures for more than 25 years. The exciting advancements in non-surgical treatments allow Dr. Horvath to use his experience and skill to provide similar results for his patients with cosmetic treatments that don't carry the risks of invasive surgery.
Schedule your consultation at Horvath Aesthetics to see if a liquid facelift is right for you by calling (215) 884-2880.