Sculptra Philadelphia
ALSO SERVING KING OF PRUSSIA, RADNOR & MALVERN PA
Look Younger Without Appearing Like You've Had Cosmetic Treatments
Sculptra® is a poly-L-lactic acid (PLLA) filler that stimulates your body's natural healing response for natural skin rejuvenation that appears gradually. This injectable is the first and original collagen stimulator approved by the U.S. Food & Drug Administration (FDA) in 1999. Sculptra® replenishes lost facial collagen for subtle improvements that appear in the weeks after your treatment. The injectable helps patients look younger without drastic or immediate results, providing a smoother complexion without seeming like they've had work done. Horvath Aesthetics offers Sculptra® treatments with our board-certified plastic surgeon and aesthetics expert, Dr. David Horvath.
How Can Sculptra® Help Me?
Sculptra® restores volume naturally and reduces lines and wrinkles, including:
Cheek wrinkles
Nasolabial folds (smile lines between the nose and mouth)
Marionette lines (laugh lines that frame the mouth)
Chin wrinkles
Sculptra® treatments can improve superficial to severe creases and folds caused by aging. The injectable may also be used for non-surgical buttock augmentation. They may be used to improve acne scars and other concerns. Dr. Horvath can determine if Sculptra® is right for you during your consultation, where he will discuss your overall health, allergies, current medications or supplements, medical history, and cosmetic goals for your face.
How Does Sculptra® Work?
The synthetic PLLA material used in Sculptra® is biocompatible and biodegradable. The body slowly absorbs the PLLA and replaces it with new collagen. The filler works with your deeper dermal tissues to renew collagen production, and the microparticles of PLLA in the gel continue to stimulate collagen production. PLLA provides the initial scaffolding needed to restore a youthful complexion, and the body responds by slowly restoring facial volume and filling in wrinkles and folds for long-lasting results.
Sculptra® provides gradual and natural-looking results that become visible over a period of a few months. The majority of patients require a series of treatments, most commonly three treatments spaced four to six weeks apart. The number of sessions and the amount of injectable necessary depends on the cosmetic concern and treatment area. Patients typically don't feel discomfort during Sculptra® sessions.
Sculptra® Requires No Downtime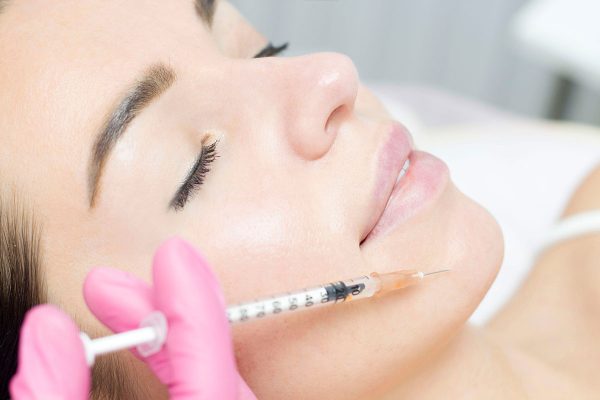 Only a skilled aesthetic expert, such as Dr. David Horvath, should administer your Sculptra® treatment. Choosing a board-certified plastic surgeon reduces side effects and ensures an aesthetically pleasing outcome. While Sculptra® requires no healing period or recovery, patients may experience swelling, tenderness, redness, bruising, discomfort, or bleeding in the injection site. A cold compress can help reduce some of these side effects. Dr. Horvath may recommend massaging the area for several minutes up to five times daily for the first five days.
You can apply makeup a few hours after your Sculptra® treatment. Avoid direct sunlight and other UV sources until the redness and swelling disappear. You should avoid strenuous exercises or activities for at least 24 hours after Sculptra® but can resume your regular routine outside of these restrictions.
Amazing Yet Gradual Results
Sculptra® is celebrated for its subtle improvements that appear in the weeks after treatment. The injectable was designed to work incrementally as your body produces more and more collagen in the treated area. Sculptra® results typically settle after three treatment sessions with decreased facial wrinkles and folds for up to two years. Patients should stick to their treatment schedule to complete the recommended number of Sculptra® sessions for the best results.
Schedule Your Sculptra® Treatment at Horvath Aesthetics
Dr. Horvath is an accomplished board-certified plastic surgeon who specializes in non-surgical, non-invasive treatments. Horvath Aesthetics provides high-quality cosmetic solutions in a welcoming and comfortable environment. Contact our King of Prussia, Pennsylvania office at (215) 884-2880.