Radiesse® Philadelphia
ALSO SERVING KING OF PRUSSIA, RADNOR & MALVERN PA
Immediate Results That Improve Over Time
Radiesse® is a unique dermal filler that uses calcium hydroxylapatite (CaHA) to smooth facial wrinkles right away and improve the underlying skin tissues for long-lasting results. CaHA stimulates collagen and elastin production. These protein fibers are essential elements of youthful skin, but they break down and decrease with age. Radiesse® is the first and only FDA-approved CaHA filler. Dr. David Horvath offers Radiesse® and other injectables at Horvath Aesthetics in King of Prussia, Pennsylvania.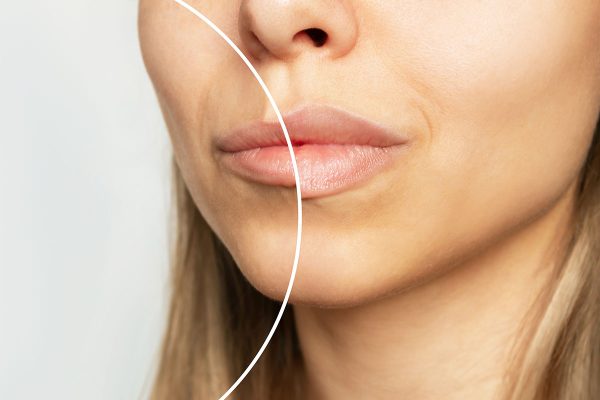 How Can Radiesse® Help Me?
Radiesse® is designed to smooth moderate to severe wrinkles and folds in the lower face, jawline, and hands. This injectable can treat these facial concerns and more:
Nasolabial Folds: Also called smile lines, these creases appear when you smile and stretch from both sides of the nose down to the mouth.
Oral Commissures: These lines develop around the corners of the mouth and pull the lips downward, creating an angry, sad, or tired appearance.
Marionette Lines: Like the harsh lines of a marionette doll, these lines stretch from under the mouth toward the chin and make you look like you're scowling.
Pre-Jowl Folds: The chin may lose volume and appear hollow with aging, causing the skin to sag along the jawline and form pre-jowl folds.
Chin Wrinkles: Moderate to severe lines may appear across the skin and make you look older than your chronological age.
Jawline: Improves lower face and jawline contour, creating a smooth, sculpted look.
Hands: Corrects volume loss in the back of the hands.
Radiesse® may be used off-label for other facial concerns, including glabellar lines in the upper face, sagging brows, and tear troughs under the eyes. This dermal filler has medical uses and may improve nipple projection, urinary incontinence, and other health concerns.
How Does Radiesse® Work?
Collagen and elastin are necessary for supple, taut skin. These fibers are responsible for the skin's elasticity and strength, helping skin tissues bounce back into place after smiling, laughing, squinting, and other facial movements. Natural aging combined with sun exposure, smoking, air pollution, and other environmental, lifestyle, and genetic factors causes these proteins to degrade and slow down or halt production. Less elastin and collagen in your skin tissues causes facial wrinkles, sagging skin, and an aging appearance. Radiesse® counteracts these changes with a semi-solid gel containing CaHA microspheres.
After injection into the treated area, the CaHA gel matrix of Radiesse® produces immediate improvements. The particles integrate with skin tissues to form building blocks that stimulate collagen and elastin production. As the gel breaks down in the months after treatment, the body creates a firmer, newer network of collagen and elastin fibers to replace the correction provided by the Radiesse® gel. The result is a smoother facial appearance with a renewed skin structure.
Radiesse® is FDA approved for long-lasting facial augmentation to improve severe facial wrinkles and treat facial fat loss.
No Downtime Needed After Radiesse® Treatment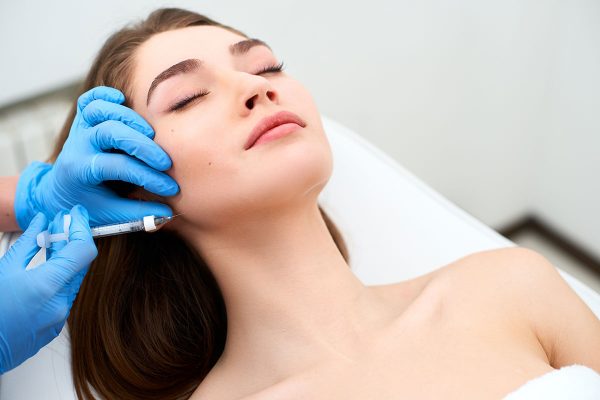 Radiesse® is a quick, in-office treatment that can be done on your lunch break. Patients don't need to take time off of work and can return to their office or daily routine immediately. While there is no recovery time required, there are a few restrictions after Radiesse, including:
Avoid exercise for 24 hours.
Stay away from sunbathing, saunas, hot tubs, hot showers, and waxing for the first 24 to 48 hours.
Wear sunscreen when exposed to sunlight.
Patients may experience bruising or swelling around the injection site that may last three days or longer, but they can wash the area and use makeup.
Long-Lasting, Youthful Results with Radiesse
Radiesse® provides immediate improvement in the treated area that may last 12 to 18 months before a maintenance treatment is needed. Radiesse® for facial wrinkles provides noticeable improvements for one to two years and may last one year for hand rejuvenation or facial fat loss. How long Radiesse® results last depends on the treated location and severity of the cosmetic concern. This injectable is known for its longevity and biocompatibility with your skin tissues, and research indicates a low rate of side effects.
Schedule Your Radiesse® Treatment at Horvath Aesthetics
Dr. Horvath is an aesthetics expert and board-certified plastic surgeon exclusively offering non-surgical treatments. He has extensive experience providing excellent results for patients with and without plastic surgery. Schedule a consultation at Horvath Aesthetics in King of Prussia, Pennsylvania, by calling (215) 884-2880.