Lip Injections Philadelphia
Also serving King of Prussia, Radnor & Malvern PA
Your lips can lose their luster and volume as you get older, and these changes worsen with sun exposure and certain habits such as smoking. Vertical lip lines may appear along with fine lines around the mouth. While some people wish to reverse lip-related signs of aging, others struggle with naturally thin lips or poorly defined lips.
You don't need to undergo invasive surgery with lip implants to achieve your desired pout. Dr. David Horvath offers non-surgical lip enhancement with Botox and dermal fillers, including Juvéderm Volbella, Restylane Kysse and Restylane Contour. Dr. Horvath is an aesthetics expert and board-certified plastic surgeon who can deliver excellent results that look natural.
Schedule your appointment at Horvath Aesthetics to learn more about lip enhancement today!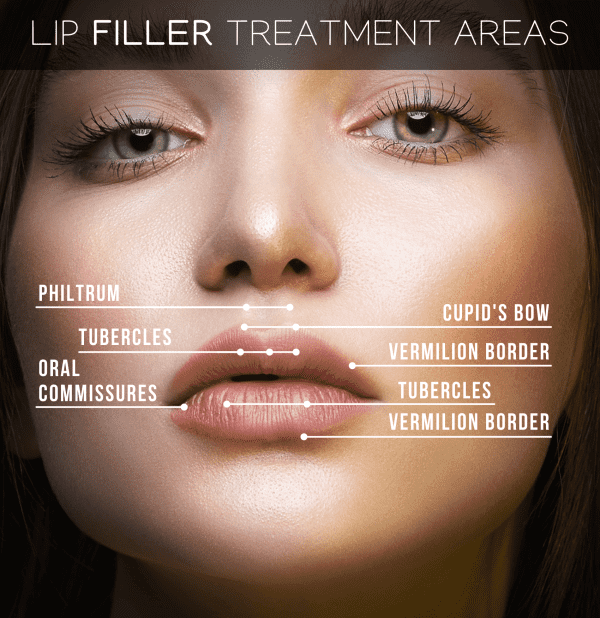 How Can Lip Enhancement Help Me?
Lip enhancement can increase the size of your lips for those born with thin lips or experiencing thinning with age. Loss of volume can accentuate lines and wrinkles in the lips and around the mouth. Dr. Horvath will discuss your medical history and past use of injectables and design a treatment plan to achieve your desired lip size and contour. Your lip enhancement may include Botox and a dermal filler or just one injectable.
The most important part of lip enhancement is making the right artistic decisions on what areas to treat, how much augmentation is natural, and how the lips "fit" the rest of the facial features. Revision of the lips may become necessary when an inexperienced injector is unable to properly evaluate these subtle artistic challenges and then creates a lip that is out of proportion to the face. Dr. Horvath uses his years of experience to produce a natural, beautiful result. He will also discuss the pros and cons of your options for improving the appearance of your lips. Lip enhancement with injectables can offer these benefits:
Increase lip size
Enhance the Cupid's Bow of the upper lip
Reduce vertical lip lines above the upper lip (also called lipstick lines or smoker's lines)
Minimize oral commissures under the bottom lip
Improve lip contour
Elevate mouth corners
Reduce marionette lines extending from the mouth to the chin
Most adults qualify for lip enhancement with injectables.
How Does the Treatment Work?
The Botox Lip Flip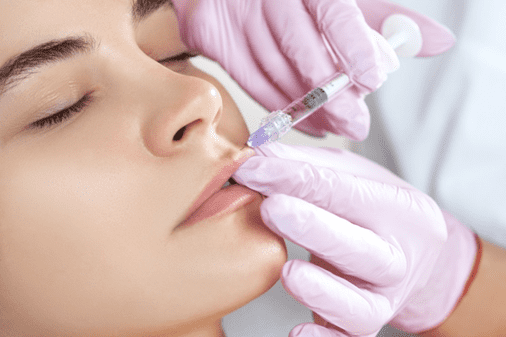 Botox is a neuromodulator injectable that targets the muscles under the skin that create lines and wrinkles over time. It's made with botulinum toxin type A and weakens or "paralyzes" the muscles for up to three or four months. Botox can reduce creases in the upper and lower lips and elevate the mouth corners that may be turned down due to gravity and natural aging when used for lip enhancement. Botox can also minimize marionette lines and improve a gummy smile.
Some people wish for a "lip flip" or upper lip enhancement. Botox can achieve the lip flip by chemically relaxing the muscle around your lips, causing the upper lip to curl upward and appear larger and more supple. The injectable is used in the middle part of the lip to achieve this look and lengthen the lip to give the illusion of more volume. Botox can be used with a lip dermal filler for a dramatic result.
Enhance Lips and Reduce Smokers Lines with Dermal Fillers
Juvéderm Volbella XC is a hyaluronic acid dermal filler that temporarily plumps and augments the lips with crystal-clear gel. Found in the body's soft connective tissues, including the cartilage, joint fluids and skin, hyaluronic acid is a substance that binds to water to maintain hydration in the tissues. This compound is used in the most popular dermal fillers because the body naturally absorbs the reformulated hyaluronic acid over time. Injectables with hyaluronic acid fill in skin depressions and improve the skin's contour.
Volbella XC is FDA-approved for lip augmentation and lipstick lines for adults over 21. Dr. Horvath uses an ultra-fine needle to inject the dermal filler, the goal being to smoothen lip lines and plump up the lips. In clinical trials, Juvéderm Volbella XC provided effective lip enhancement and improved oral commissures and perioral lines (lines that extend from the mouth) with high patient satisfaction.
Restylane Kysse is another hyaluronic acid filler made for lip augmentation. It's the first dermal filler designed with Xpress HAn technology for optimal flexibility and volume improvement that looks natural. Kysse enhances the texture and tone of the lips without limiting your range of expressions or muscle movement. It's injected into and around the lips to increase volume and smoothen signs of aging for people aged 21 and older. This injectable was specifically designed for the lips to preserve movement. In clinical trials, 96 percent of participants reported increased volume or fullness at eight weeks, with a 98 percent satisfaction rate for "kysse-ability."
The Restylane dermal filler line also offers Restylane Contour, an FDA-approved filler for lip enhancement and treating upper lip lines. The size of the hyaluronic gel in Contour is larger than Kysse and is also used for volume loss in the cheeks and midface. Restylane dermal fillers are formulated with a modified version of hyaluronic acid designed to last longer in the body.
Fast, Easy Lip Enhancement
Botox, Juvéderm and Restylane injectables offer dramatic results with little time commitment. Your lip enhancement treatment session with Dr. Horvath will take 10 to 15 minutes, with no recovery time needed. These products contain lidocaine to ease your discomfort, and Dr. Horvath may numb the lips with a topical anesthetic to further reduce pain during treatment.
No Downtime Needed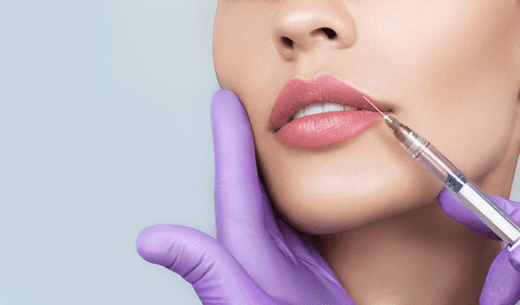 You can return to work, run errands or enjoy a relaxing day after your lip enhancement at Horvath Aesthetics. There is no downtime necessary. You could experience some tenderness, redness, swelling, bruising and other temporary side effects from injectables, but these often go away within a few days of your appointment. Avoid excessive exposure to UV and heat for the first day to prevent complications, and Dr. Horvath may tell you to avoid certain medications such as aspirin, NSAIDs and blood thinners.
If you're unhappy with your results, Dr. Horvath offers dermal filler revision, which can improve your initial outcome or remove the hyaluronic acid with hyaluronidase to restore your natural lip appearance.
Incredible Results for Youthful, Plump Lips
Lip enhancement with Botox, Juvéderm or Restylane requires maintenance treatments to keep your supple lips. Botox results typically set in a few days after your session and last three to four months. Juvéderm Volbella, Restylane Kysse and Restylane Contour offer immediate results that may last up to one year.
Dr. Horvath is an aesthetics expert with more than 25 years of experience. He has the knowledge and skill to give you beautiful lip enhancement results, and it's essential to your health and safety to always choose a certified medical professional to perform your injectable treatment.
Schedule your consultation with Dr. Horvath to see if lip enhancement is right for you by calling (215) 884-2880.