BOTOX for Main Line Philadelphia
Serving King of Prussia, Radnor, and Malvern
FDA approved since 2002 for the treatment of facial lines and wrinkles, BOTOX is the most popular minimally-invasive cosmetic procedure in the US and is a great way to turn back the clock, enabling you to refresh and rejuvenate your facial appearance without having to undergo an invasive procedure or downtime.
BOTOX is a great way to smooth over fine lines and wrinkles without having to take time out of your daily routine. If you're interested in how this procedure can help restore your youthful glow, we're excited to hear from you!
Reach out and set up your appointment at Horvath Aesthetics, and take the first exciting steps on your cosmetic journey today.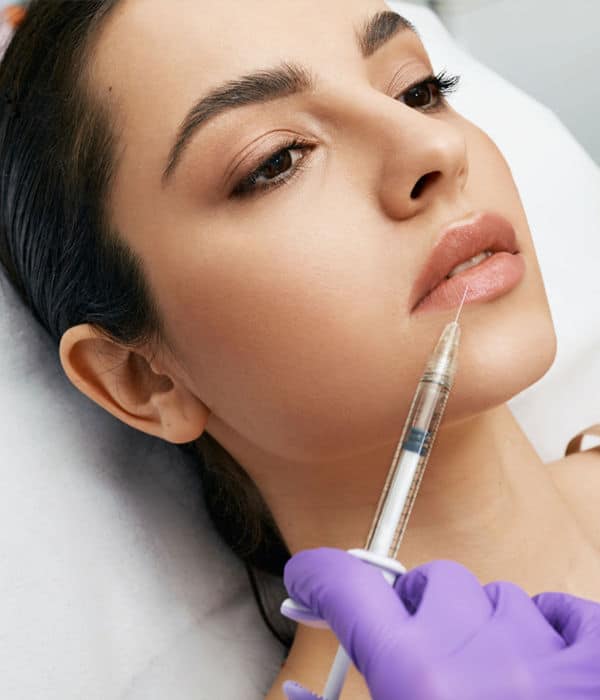 Botox Candidacy
One thing that sets us apart here at Horvath Aesthetics is our commitment to offering an impressively wide variety of non-surgical facial rejuvenation procedures and one of the best BOTOX Cosmetic treatments. No matter what brings you through our doors, we'll help you both look and feel your very best, working back the clock so you can put your best face forward, every day.
You're likely a great candidate for BOTOX if you're looking to eliminate the presence of:
How Does BOTOX Treatment Work?
Addressing the Source
Over time, the persistent use of certain facial muscles can have an adverse effect on the look and feel of your skin. As you move throughout your days, the constant use of your facial muscles while making normal facial expressions — such as scowling, pouting, smiling, squinting, and raising the eyebrows — starts to cause the formation of lines and wrinkles on the skin that sits above them.
Nerve Interruption. Muscle Relaxation
BOTOX is a treatment known as a neuromodulator, and it addresses over-active muscles by interacting directly with the nerves that send signals to these muscles in the first place. This relaxes the muscles in a very specific way, smoothing fine lines and wrinkles, and preventing the development of deeper wrinkles in the treatment area.
Quick and Easy
Our highly-trained facial aesthetics team will administer the treatment with an extremely fine needle. The injection is quick, with minimal discomfort. Depending on the size of the treatment area, a complete treatment BOTOX Cosmetic can be done in about 15 minutes.
No Recovery Downtime
BOTOX Cosmetic is a no-downtime, "lunch hour" treatment. After your treatment, the area may be slightly swollen and pinkish in color, which typically resolves within an hour, post-treatment. You can return to your daily routine without having to take any significant time out of your schedule.
Schedule a BOTOX Consult
With over 25 years of combined experience, our board-certified plastic surgeon and incredible staff is here to unite you with the results you know you deserve, and we pride ourselves on our ability to avoid that "done" appearance that can sometimes be associated with less-than-ideal results.
Having spent the last two decades creating incredible results for patients, we're confident in our ability to help you achieve a softer, more refreshed version of you.