Mid-Face Thread Lift Philadelphia
ALSO SERVING KING OF PRUSSIA, RADNOR & MALVERN PA
Restore Lost Facial Volume with Mid-Face Thread Lift
Your facial tissues change with age as the skin thins and fat deposits shrink and sink lower in the face. People often long for their youthful complexion and facial shape as lines and wrinkles set in and their cheeks lose volume and take on a hollow or gaunt appearance. Mid-face thread lift elevates the sagging skin and resuspends fat in the cheeks for a heart or "V" shaped facial contour.
Thread lifts offer non-surgical facial rejuvenation. Dissolvable sutures are positioned under the skin to elevate loose tissues and fat for subtle yet noticeable results. The thread lines are not visible and can't be felt under the skin when performed properly. Dr. David Horvath is a board-certified plastic surgeon and aesthetics expert who customizes thread lifts to suit your needs. He only uses high-quality threads to achieve long-lasting results without invasive facial plastic surgery.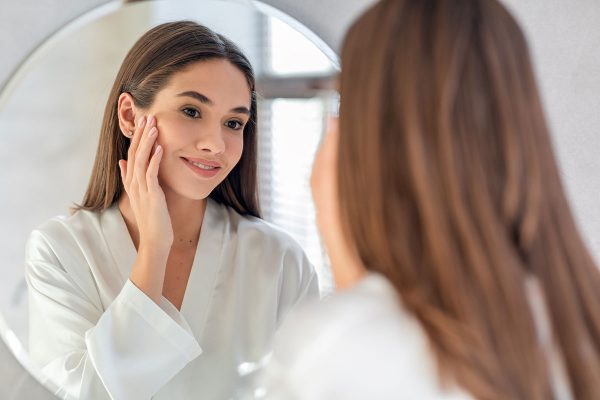 How Can Mid-Face Thread Lift Help Me?
Mid-face thread lift tightens and pulls up loose tissues to improve facial hollowing in the cheeks and nasolabial folds around the nose. This non-surgical treatment can restore youthful contours without a scalpel, sedation, or prolonged recovery. Thread lift works well for patients with mild to moderate loose skin and some remaining elasticity, typically in their 30s, 40s, and 50s. The procedure is short and involves minimal healing. Most people can qualify for mid-face thread lift because it's a minimally invasive procedure with fewer risks than plastic surgery.
During your consultation, Dr. Horvath can determine if thread lift is the best approach for your cosmetic concerns. He may recommend combining thread lift with another non-surgical treatment like BOTOX, PRP treatment, or a dermal filler such as Radiesse®. Radiesse® can help rebuild the structural support in the mid-face for people with weak cheekbones before the thread lift procedure to ensure natural-looking, attractive results.
How Does Mid-Face Thread Lift Work?
Mid-face thread lift takes 30 to 45 minutes and starts with local anesthesia to numb the tissues. Dr. Horvath inserts a tiny cannula or needle containing the suture lines and places the threads in a specific pattern. Your body recognizes the threads as foreign objects and sends new collagen and growth factors to the area to heal the tissues. This natural healing response continues until the sutures dissolve four to six months later.
Dr. Horvath may use polydioxanone (PDO) or poly-L-lactic acid (PLLA) sutures. He prefers the MINT PDO threads because they are not cut like cheaper suture lines but molded with barbs that wrap around the thread in a helical pattern like the thorns on a rose. The 360-degree barbed sutures grip the tissues for the best lifting effect. PLLA threads typically have bidirectional cones that elevate the skin for a Silhouette InstaLift.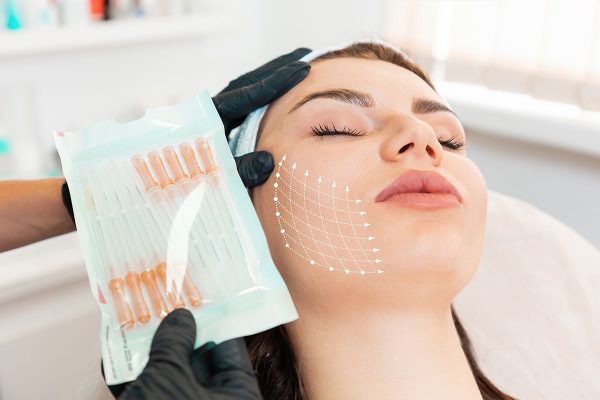 Silhouette InstaLift sutures are complementary to the barbed threads and perform different functions. MINT PDO and PLLA threads may be used simultaneously for a personalized thread lift. The right sutures for your lift procedure depend on your facial structure and individual needs. Smooth threads are sometimes used to enhance volume. The thread lines may be inserted in a crosshatch pattern or parallel lines.
Dr. Horvath uses a temporal hook to affix the tissues in the upper cheek for longer-term results. This technique takes twice as long as the standard mid-face thread lift and takes intricate detail and knowledge. Other plastic surgeons may shy away from the temporal hook, but Dr. Horvath applies a customized approach and meticulous technique to achieve the best outcomes. The right pattern and type of suture depends on your skeletal structure and mid-face prominence. Someone with strong cheekbones requires a different approach than someone with less defined features.
Little to No Recovery After Mid-Face Thread Lift
Thread lifts don't require a recovery period like facelift surgery. While you may have some soreness, swelling, and redness, you can return to work after your thread lift or the next day. Dr. Horvath will provide healing instructions, such as avoiding rubbing your face and using a gentle touch to cleanse the face. You may need to adjust your sleeping, so your head is elevated, and you don't accidentally roll over and place pressure on your face.
Youthful, Long-Lasting Results with Mid-Face Thread Lift
Patients may notice some tissue elevation right after their mid-face thread lift, but the non-surgical treatment instigates gradual improvements by stimulating the body's natural healing response. Some patients may experience temporary bunching in the affected tissues, but this will go away within a week or two as the area heals and increases in volume. Mid-face thread lift results may last one to three years, and you can have maintenance thread lifts to preserve your youthful appearance.
Contact Horvath Aesthetics About Mid-Face Thread Lift
Horvath Aesthetics offers many variations of thread lift to enhance your appearance without invasive surgery. Schedule a consultation with Dr. Horvath in King of Prussia, Pennsylvania, by calling (215) 884-2880.