PRP for Sexual Health for Philadelphia
Stimulating Natural Healing for Improved Sexual Function
Sexual dysfunction affects both men and women and can have a tremendous impact on your ability to enjoy sexual intercourse with your partner. Dr. David Horvath understands the delicate nature of treating intimacy concerns and offers minimally invasive treatments to restore spontaneity and enjoyment in your sex life using your body's natural healing properties.
Platelet-rich plasma (PRP) treatments have been used for many years in various areas of medicine to improve healing. Dr. Horvath offers the O-Shot® and G-Shot for women and the P-Shot® for men to restore sexual function with no downtime.
Schedule your appointment with our board-certified plastic surgeon to learn more about PRP for sexual health today!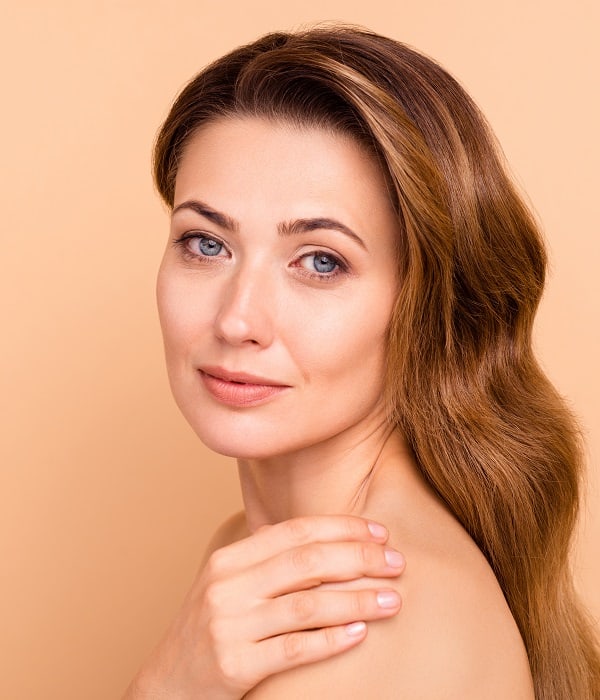 How Can PRP for Sexual Health Help Me?
The inability to enjoy sex can hamper any relationship and leave you feeling frustrated — even embarrassed. Treatments for sexual health, including the O-Shot®, G-Shot and P-Shot®, offer these benefits and more:
Enhanced sexual desire
Increased arousal and lubrication
Amplified orgasms through sexual intercourse or masturbation
Improved urinary incontinence
Better blood flow to the penis
Stronger, longer-lasting erections
Increased self-esteem and confidence
Overall enhanced sex satisfaction
If you struggle with sexual arousal or have difficulty achieving orgasm or maintaining an erection, Horvath Aesthetics can help you improve your sexual health.
Only a board-certified plastic surgeon and certified injector should perform your treatment. These areas require the utmost skill, patience and experience to ensure safe, effective results for better sexual function.
How Does the Treatment Work?
Your blood contains three main components: red blood cells, white blood cells and platelets. Blood platelets work to heal cellular damage and are rich in growth factors that tell your body to fix the area and produce more collagen. PRP treatments isolate the platelet-rich plasma in your blood sample and re-introduce PRP in the targeted area, activating the natural healing response for sexual improvement.
O-Shot®
The O-Shot® is short for orgasm shot and is a registered trademark by Dr. Charles Runels. This treatment harnesses the growth factors in PRP to improve women's sexual health and involves injecting PRP isolated from your blood into the clitoris, labia or g-spot. It's believed that the growth factors in PRP work to rejuvenate the vaginal tissues and help relieve urinary incontinence and sex problems.
Women report heightened sensations within the first week after their O-Shot® with continued improvement for up to three months when new tissue has developed. While more research is needed, anecdotal reports from women who've received the O-shot® suggest it offers profound improvement for many concerns plaguing women, especially women who have gone through pregnancy and childbirth, including:
Low sex drive
Stress and urge urinary incontinence
Vaginal dryness after breast cancer treatment or menopause
Limited ability to orgasm
Postpartum fecal incontinence
Ongoing pain caused by mesh or childbirth trauma
P-Shot®
The Priapus "P" Shot comes from the Greek god of virility and uses blood-derived growth factors to increase penile blood flow for firmer erections. The platelets in your blood are also called thrombocytes and stimulate cell production in the penis to repair and rejuvenate the tissues and form new blood vessels. With improved blood flow to the penis, men can achieve stronger erections that last longer, improving self-confidence and sexual satisfaction. Some report the P-Shot offers increased penis length and girth.
Men who receive the P-Shot® may enjoy a boost in sexual health, and it's a drug-free alternative to other treatments, such as Viagra. Some men say the P-Shot improves the effect of erectile dysfunction medications such as Trimix and Cialis. You can enjoy firmer, longer-lasting erections as early as two weeks after the P-Shot, with some experiencing results sooner or later than this window.
G-Shot
Unlike the other methods, the G-Shot does not use PRP to improve sexual dysfunction. This injectable treatment uses a hyaluronic acid formula similar to dermal fillers used to smoothen wrinkles and plump lips. Hyaluronic acid is found naturally in your body and helps your tissues bind to water for hydration and nourishment. The hyaluronic acid filler is injected into the Grafenburg (or "G") spot to enhance orgasms for some women.
The G-Shot is also referred to as G-Spot Amplification for increasing the Grafenburg spot's size, thickness and sensitivity. The theory behind the result is that a more prominent G spot is easier to locate and stimulate during sexual intercourse or masturbation. Women can often have sexual intercourse the night after their G-Shot.
Quick, Easy Treatments
The O-Shot®, P-Shot® and G-Shot treatments for sexual health benefit men and women with little time commitment. A numbing cream or lidocaine injection is used for the genitalia being treated to keep you comfortable. A blood sample is drawn from your arm for the O-Shot® and P-Shot® and processed in a centrifuge to isolate the straw-colored platelets that are then injected into the penis, clitoris, labia or g-spot. The entire treatment process will take around 30 minutes.
No Recovery
There is no downtime needed after your treatment. You can return to work and your everyday activities right after your appointment with Dr. Horvath. You may have some intimacy restrictions for a few days to allow bruising, swelling and any sensation changes in the injection site to subside. Women who received the O-Shot® reported improved sensation in the first week and immediate improvement with the G-Shot, and men may see results from the P-Shot® around two weeks after their treatment.
The O-Shot®, P-Shot® and G-Shot offer heightened sensation for men and women, but repeat treatments are required to maintain your results.
Improved and Enhanced Sexual Function for Men and Women
You don't have to struggle with sexual dysfunction any longer. These minimally invasive treatments can restore a vibrant and spontaneous sex life.
Schedule your consultation at Horvath Aesthetics to see if PRP for better sexual health is right for you by calling (215) 884-2880.