How Thread Lifts Can Improve Your Facial Contours and Tighten Loose Skin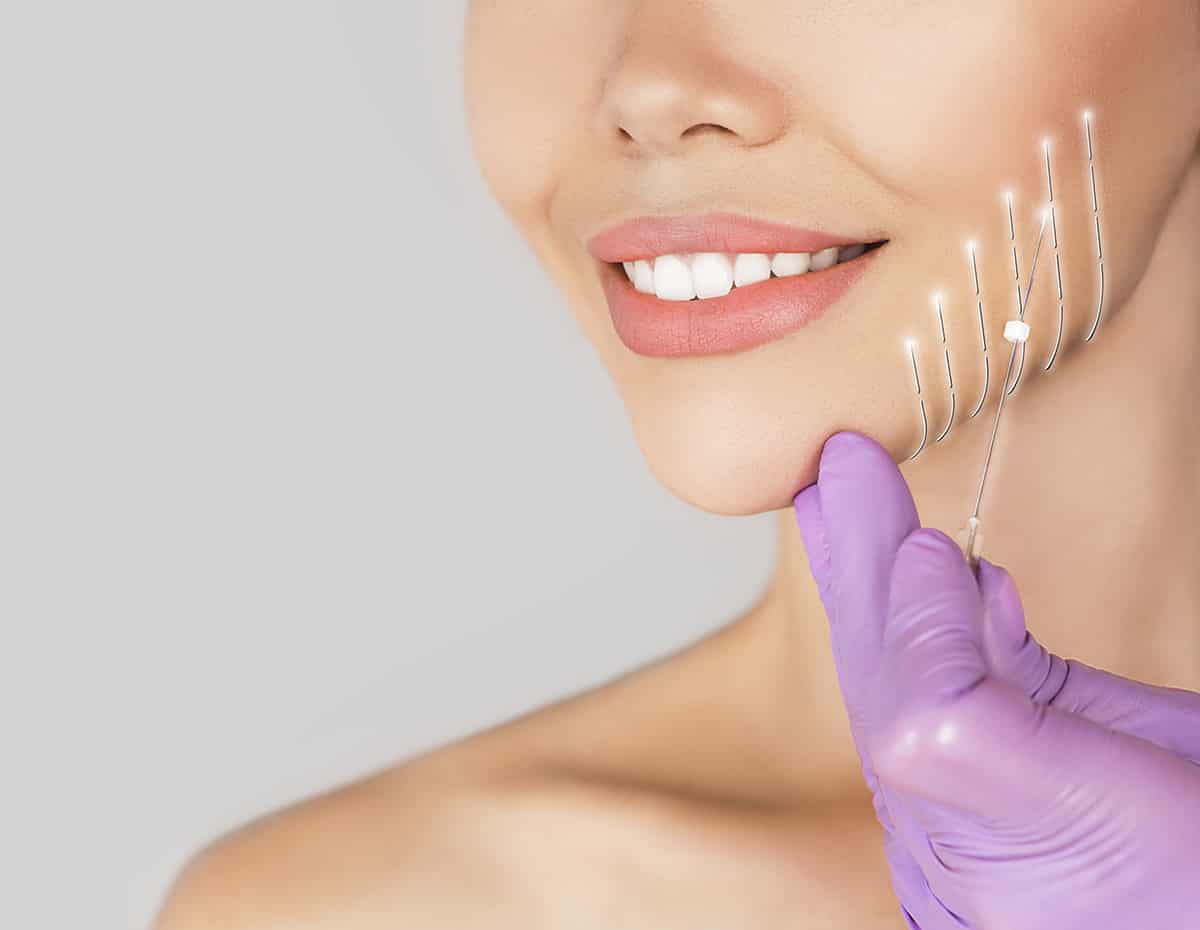 Sagging skin is an unfortunate part of growing older. Your skin loses elasticity and fullness with age, which is exacerbated on the face, where lines, wrinkles and volume loss are more noticeable. Dr. David Horvath offers thread lifts, a non-surgical option that can elevate facial skin and tighten loose tissues for results similar to facelift, brow lift or eyelid surgery without the surgical risks or downtime.
Dr. Horvath is an aesthetics expert and Board-Certified Plastic Surgeon near Philadelphia who knows how to improve your facial concerns with or without surgery. With more than 25 years of experience, he offers a wide range of cosmetic treatments and procedures designed to enhance your appearance with little to no downtime.
What Is a Thread Lift?
Thread lifts use sutures that are strategically positioned in the deeper tissues to elevate the skin for a more youthful complexion. This minimally invasive procedure subtly lifts loose skin with stitch-like materials instead of removing the excess tissue with invasive plastic surgery. Sutures pull the skin taut for a younger facial profile and stimulate your body's healing response to create more collagen. The increased collagen production restores volume to the treated area and improves skin quality.
The thread lift is a quick procedure ideal for mild to moderate lines and wrinkles and loose skin. Dr. Horvath provides thread lifts for the neck, eye area, eyebrows, facial contours, jawline and nose. These options can address jowling, drooping brows and loose neck skin. Thread lift may be combined with injectables for more facial rejuvenation.
Thread lifts use barbed sutures to lift loose skin and stimulate collagen, and your body absorbs the material over time. Our plastic surgeon uses MINT™ PDO threads, which are made with a type of complex sugar called polydioxanone (PDO), often used in orthopedics and cardiovascular procedures. PDO is an absorbable stitch material that offers predictable results. Barbed PDO threads are especially beneficial for the neck, jaw, chin, eyebrows, jowls and wrinkles around the nose and mouth.
The Silhouette lift utilizes medical-grade sutures for long-term results. The poly lactic-co-glycolic and poly-L-lactic acids restore volume to various facial areas with suspended, cone-shaped sutures that add definition.
Dr. Horvath can determine which type of thread lift and suture material can deliver your desired results during your consultation.
Thread Lifts for Lost Volume and Loose Skin
The loss of youthful proteins, such as collagen and elastin, causes a thinning of the skin that makes it prone to wrinkling and sagging. Fat deposits shrink and descend to the lower face and affect the jawline. Thread lifts can address the lost volume and loose skin caused by natural aging with a quick lunchtime procedure and minimal downtime. Dr. Horvath will elevate the skin tissues with the appropriate sutures and stimulate collagen production for your body to fill in the area for continued results.
If you're interested in thread lifts, contact Horvath Aesthetics in King of Prussia, PA at (215) 884-2880.